Anna Todorova, Associate Consultant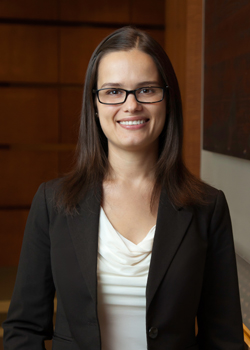 Anna serves as an Associate Consultant at Syntrinsic, providing a high level of direct support for clients in the maintenance of accounts, movement of monies, and the development of policies, allocation studies, and performance reports. Before joining Syntrinsic, Anna served as a corporate accountant at ALPS, where she helped administer multiple mutual fund clients.
Anna grew up in Bulgaria where she experienced the Communist regime until 1989, then the transition to democracy and capitalism. These experiences helped foster her fascination with political and economic systems. She came to the United States to attend college at the University of Central Oklahoma where she earned a Bachelor of Arts in Political Science with an emphasis on International Studies. Anna earned her Master's Degree in Finance and Risk Management at the University of Colorado at Denver. She has earned her Series 65 through FINRA and a current member of the Denver Metro Chamber Leadership Foundation Impact Denver Class of Fall 2016.
Anna has volunteered with Colorado Legal Aid and for organizations that assist immigrants transitioning to life in America. She enjoys spending time in the mountains hiking and skiing.
Anna's Story
Coming Soon