Michael Duffy, CFA®, Chief Investment Officer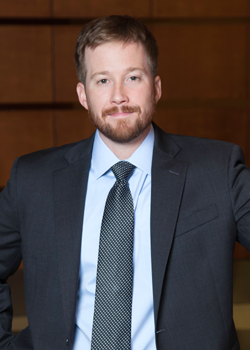 Mike serves as Syntrinsic's Chief Investment Officer. He oversees manager due diligence and capital markets research and leads the firm's investment committee. Prior to joining Syntrinsic, Mike was Associate Portfolio Manager for New York based Leeb Capital Management, responsible for maintenance of company level research. He then served as a Registered Representative at Charles Schwab, educating investors on portfolio management and implementing complex option strategies on behalf of clients.
Mike is a holder of the right to use the Chartered Financial Analyst® designation. He earned his Bachelor of Science in Business with an emphasis on finance at the University of Colorado at Boulder, from which he graduated with distinction.
Mike enjoyed a prior career on ski patrol at Beaver Creek and possesses a true love of the outdoors, particularly the mountains and deserts of the Southwest United States. Mike also serves as a board member for the Animal Assistance Foundation.
Mike's Story
. . . coming soon . . .