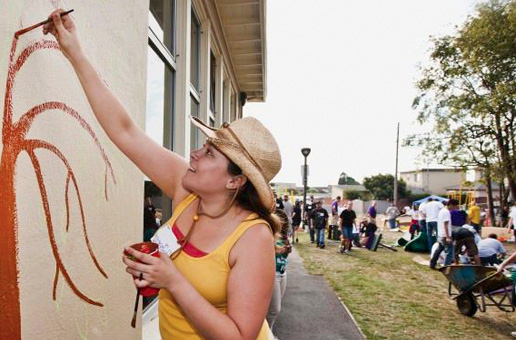 Affinity-Based Foundations
Community foundations, faith-based foundations and foundations organized around a common cause have a special opportunity to create a broader impact. Our team has spent well over a decade developing a unique approach to integrating the foundation's investment platform seamlessly with the organization's mission and business plan. Thus, we ground our investment advice in a thorough understanding of its impact on the Donor Advised Funds, Trusts, and ministry and agency partners for which the foundation is responsible. We help make the foundation a better philanthropic partner.
Flexibility and Responsiveness
Syntrinsic enables affinity-based foundations to take advantage of an investment platform that is far more flexible, responsive and transparent than conventional approaches. Our structure appeals to donors, agencies and ministries that partner with affinity-based foundations, enabling those donors and organizations to use the foundation as an investment partner while still customizing the risk and exposure of their investment strategy.
Donor Cultivation
Donors are vital to a foundation's success. In addition to designing a donor-friendly investment platform, Syntrinsic offers a variety of resources to help our clients attract and retain donors. We provide professional investment materials, customized analytics, and transparent donor-level reporting to help foundations clearly communicate with current and prospective donors. We can be an ally at the table in critical donor meetings, serving as an extension of our client's team and bringing a more robust understanding of investment issues to sophisticated donors. We also ghost-write donor letters and provide donor education.
Partnering with Agencies and Ministries
Syntrinsic enables foundations to be a better resource to their communities by helping them to partner even more effectively with other nonprofit agencies and ministries. We provide highly customized investment solutions to the partners while maintaining the cost efficiencies and manager access consistent with larger institutions. We can also serve as an extension of the foundation, providing their nonprofit partners with resources on investment policy development, trustee education and economic analysis as appropriate.