Lisa Inhulsen, Administrative Manager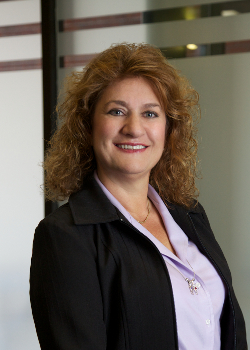 Lisa currently is the Administrative Manager with Syntrinsic was part of the team that left UBS to found Syntrinsic in 2008. At UBS, she served as a client services associate. Prior, Lisa worked for the Colorado Children's Immunization Coalition as office manager, where she was responsible for distribution of grant funds, internal and external communication, and organizing Board materials.
Throughout her career, Lisa has always prioritized caring for the community in her life. For 15 years, she ran her own licensed day care center, and she continues to interact with and care about many of the families and young people—now adults—she cared for back then. As well, Lisa was a teacher's assistant for a Christian parochial school, and has been very involved in vacation bible schools, in before and after care, and teaching in Sunday school.
Lisa and her husband have been happily married for just shy of 34 years with two "awesome" kids, one recently married and one engaged to married soon.
Lisa's Story
I have been blessed by a special group of people who I first met as little daycare children and I now get to connect with as young adults. Being entrusted with caring for my daycare kids was a true highlight of my life—a busy, challenging, and often exhausting highlight, but a joy as well.
Over the years, I have stayed in touch with many of my former daycare children as a friend and at times as another adult mentor in their lives. When they are struggling with difficult decisions, we visit and talk, and I hope bring a little clarity or peace to their challenges. I've even enjoyed road trips across the high plains to Nebraska to have a good face-to-face with a handful of my kiddoes because that is what was needed to help them—hopefully—make some good decisions.
Sometimes, the most important part of building a community is just being there for the people around you—your friends, your neighbors, the children and elderly nearby, and of course, your family. I have been fortunate to be able to be a part of that building and am a better person for it. I am fortunate with the addition of two more family members and look forward to seeing where the next chapter leads.